In some large commercial buildings, the roofs are usually open and flat, and also the places with the longest sunshine time. How can we use the flat roofs to build solar bracket systems.
在一些大型商业建筑的屋顶,通常是空旷的平地,同时也是日照时间最长的地方,那么我们如何利用平屋顶,建造太阳能支架系统呢。
①Flat roof solar carport: some roofs are used as parking spaces, which can be used as roof racking systems. It can not only meet the requirements of parking spaces, but also use solar energy to store electricity. It is a best of both worlds solution.
①平屋顶光伏车棚:有些屋顶是做停车位用的,就可以做屋顶的车棚支架系统。既满足了停车位的要求,又可以利用太阳能蓄电,是个两全其美的方案。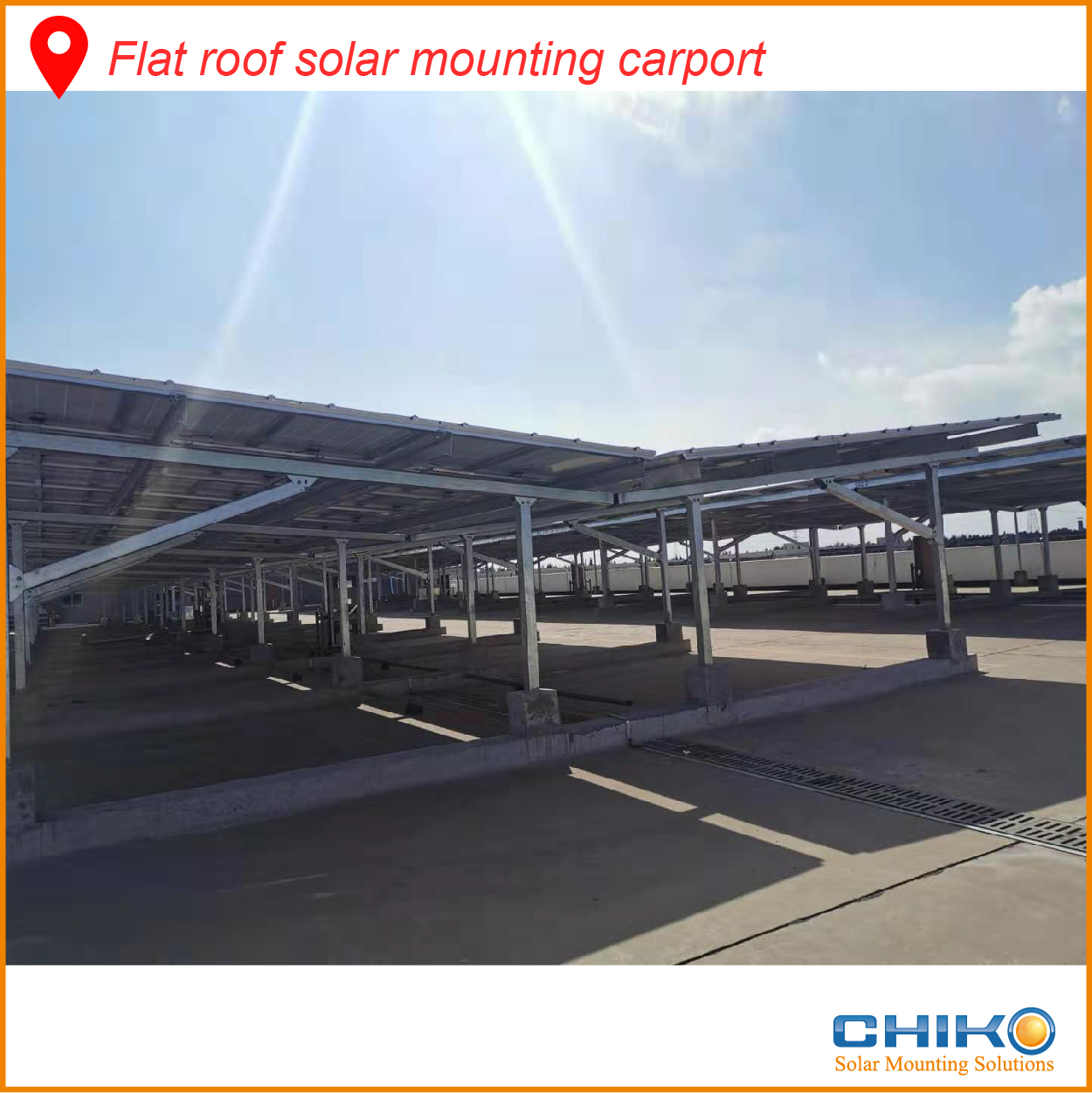 ②Flat roof solar ballast: This is the most commonly used scheme, which is very economical and applicable. Different ballast types are selected according to their own needs.
②平屋顶光伏压载:这是大多数比较常用的方案,非常经济实惠,而且适用性很强,根据自身需求,选择不同的压载类型。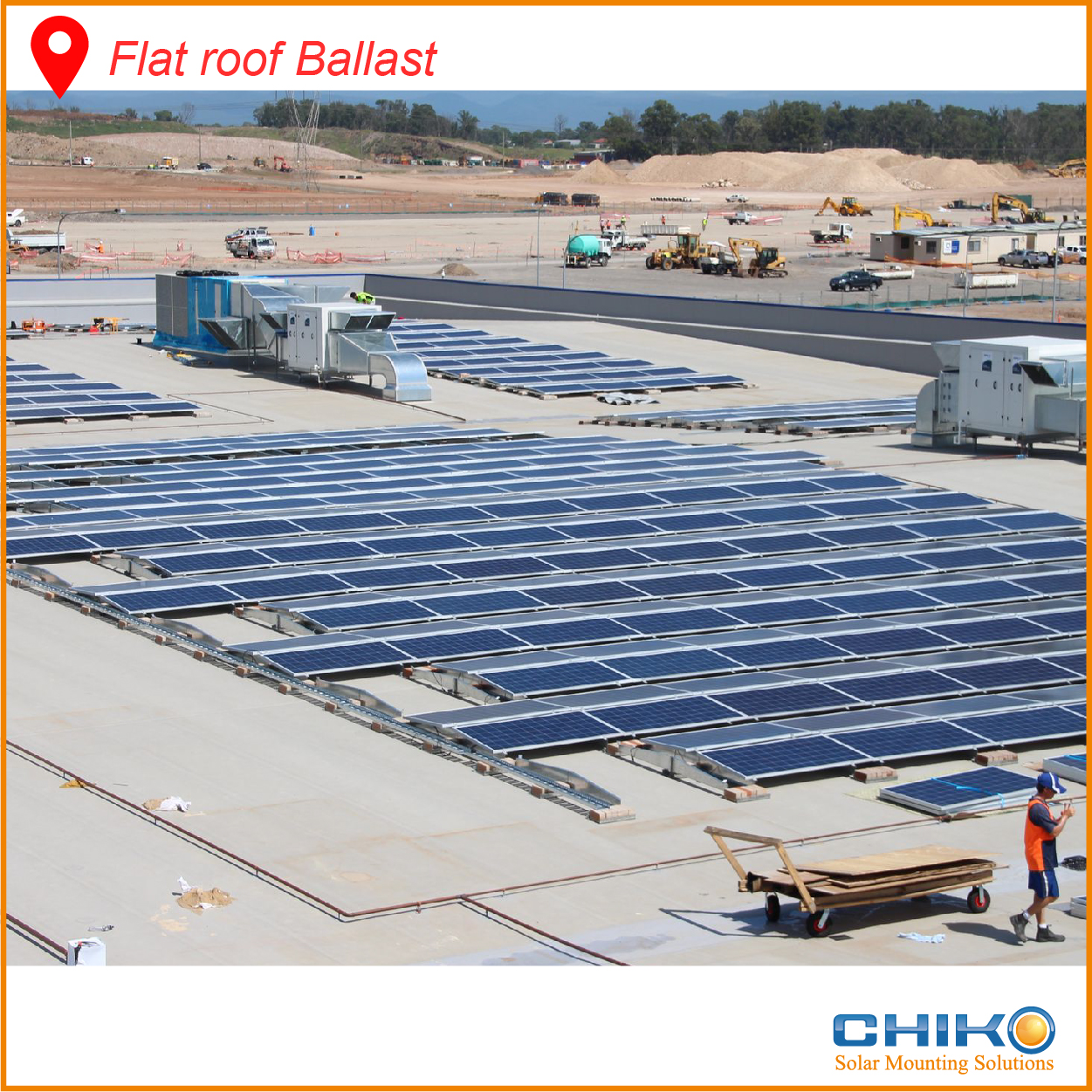 ③Flat roof solar ground mounting systems: This is a T2VC located on the flat roof with the cement pier as the base. All the accessories are pre assembled, which is convenient and fast to install.
③平屋顶光伏水泥墩支架:这是以水泥墩为基座,坐落于平屋顶的T2VC,所有的配件都是预组装的,安装起来方便快捷。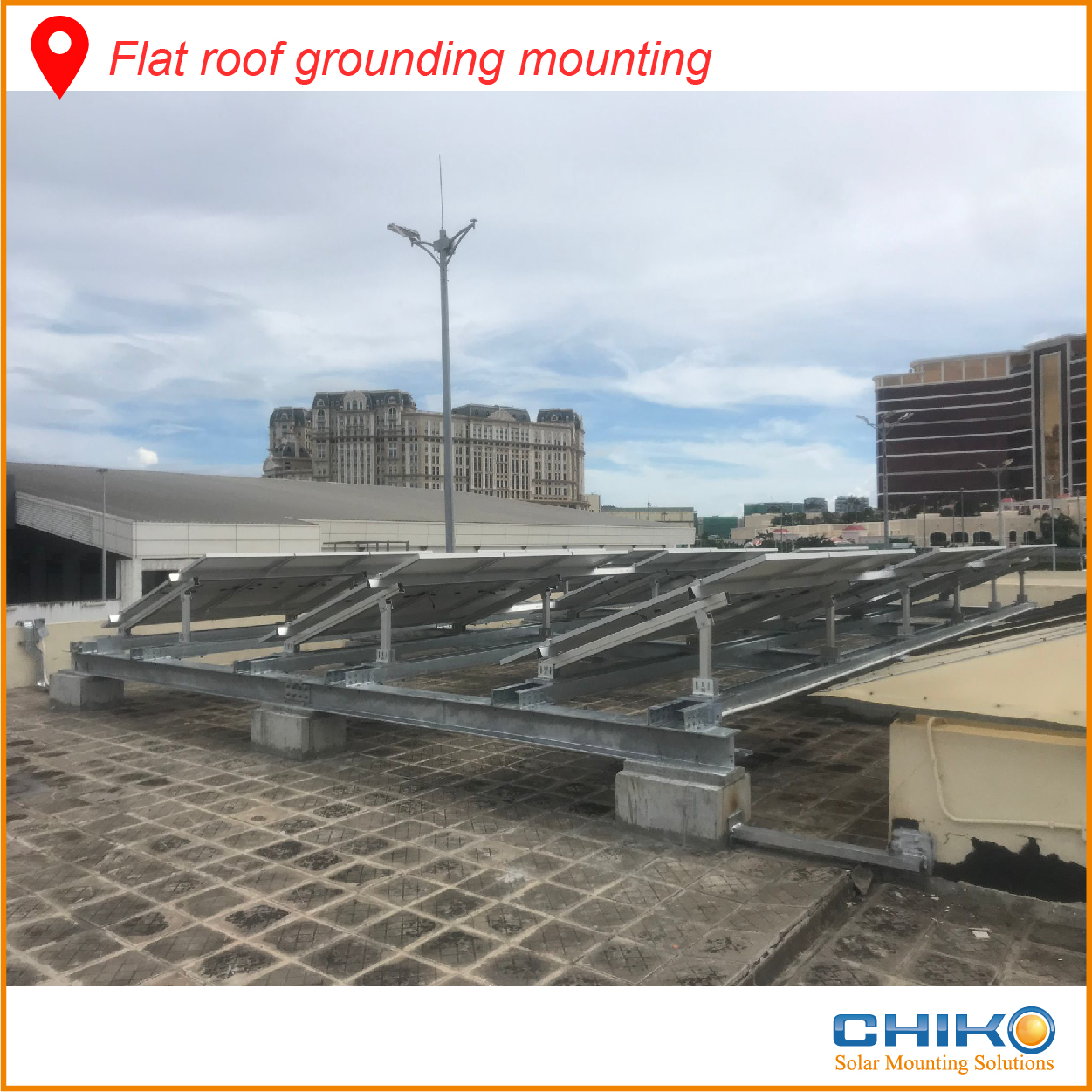 According to different needs, Chiko's technical team will work out different schemes, and make your scheme the lowest cost and the highest efficiency. Chiko has a workshop of 30000 ㎡, one-stop service, and all support products are guaranteed for more than 10 years.
根据不同的需求,晨科的技术团队会计算出不同的方案,并且使你的方案是最低的成本,最高的效率。晨科拥有30000㎡的厂房,一站式的服务,并且所有支架产品均质保十年以上。
Please consult us for more high-quality solar mounting system solutions!
更多高品质太阳能支架系统解决方案请咨询我们!



Above news from CHIKO Sales & Marketing department
Add: No 680 Xingwen Rd. Jiading dist. Shanghai 201801 China
Email: Chiko@Chikolar.com
Website: http://www.chikolar.com
Fax : +86 (21)59972938
Phone: +86(21) 59972267 59973712 59973713--811