Wahaha, as a leading enterprise in the food and beverage industry, we are honored to cooperate with it and contribute to the world's environmental protection and green energy. Distributed solar power generation systems have a wide range of applications and can be built in rural areas, pastoral areas, mountainous areas, developing large, medium and small cities or near commercial areas to solve the shortage of electricity demand of local users. Distributed photovoltaic power generation project is a new and promising way of power generation and comprehensive utilization of energy. It advocates four nearby principles: nearby power generation, nearby grid connection, nearby conversion, and nearby use. It can not only effectively increase the power generation of photovoltaic power plants of the same scale, but also effectively solve the problem of power loss in boosting and long-distance transportation.
Advantages of distributed photovoltaic power generation
(1) No noise, no pollution, with certain shading and heat insulation effects.
(2) Zero emission and zero radiation.
(3) No fuel cost, energy independence, not affected by rising energy prices.
(4) The construction time is fast and the service time is long (general life is 25 years).
Location: Nanning Wahaha Project Size: 8.37MW Features: Distributed solar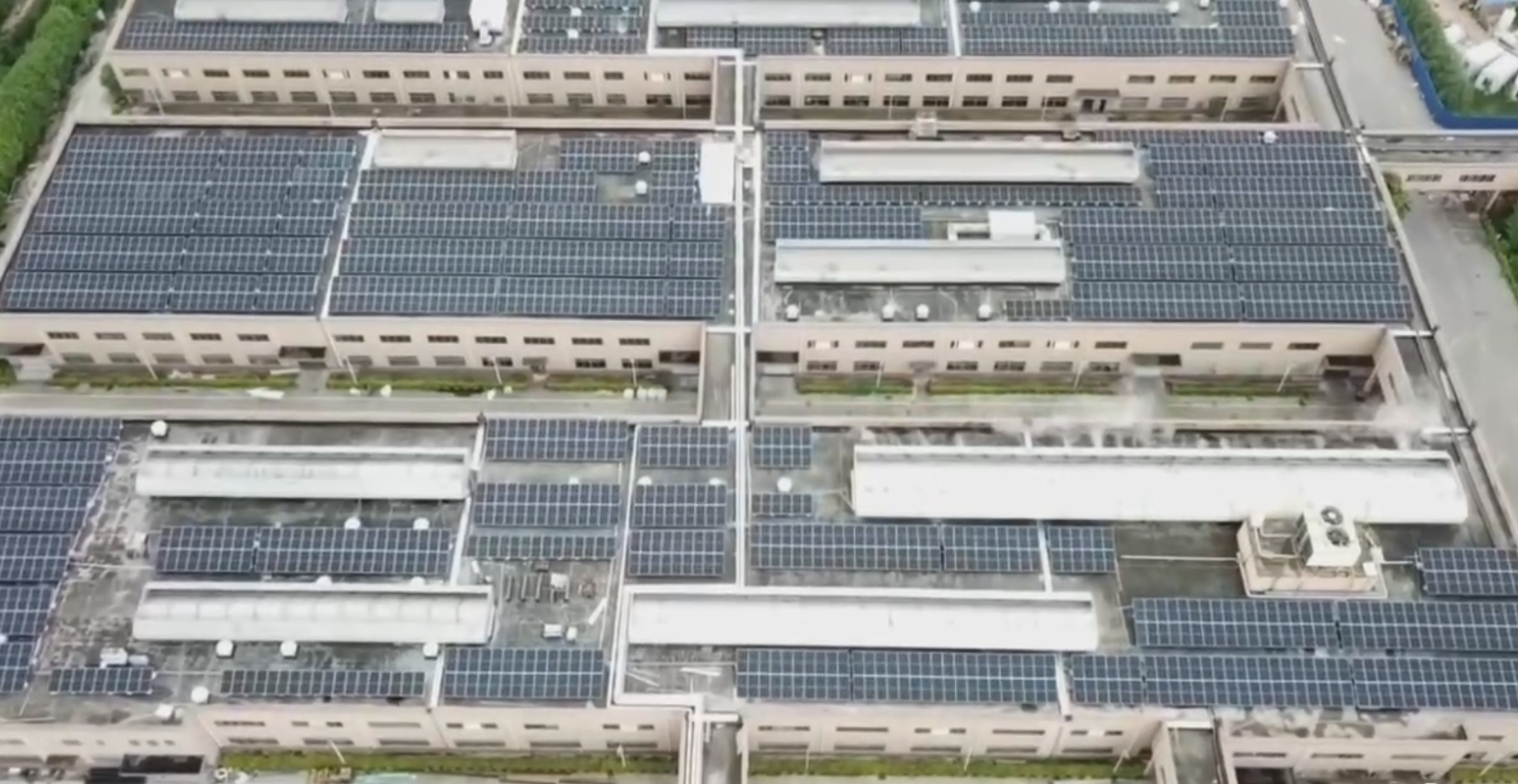 CHIKO Solar has focused on manufacturing and designing solar bracket systems for more than 10 years. Its products have been installed and used in more than 60 countries and regions with a total installed capacity of over 8GW; All projects are accepted by the official acceptance team after completion of construction, and have been officially put into operation.

In terms of material selection, based on the principle of the highest quality, the support of high quality main material advanced anodized alumina AL6500-T5, the surface of anodic oxide 12-15MIC, excellent anticorrosion and rust performance to ensure its service life of 30 years; At the same time, aluminum lightweight characteristics reduce the roof load and make it safe and reliable.The maximum wind speed can carry 60 m/s and has a snow load capacity of 1.4KN / ㎡.

Finally, all CHIKO solar bracket solutions are the result of verification based on the field working conditions.The advanced technical team of the structure of the building, combined with the arrangement of photovoltaic matrix and solar mounting systems module inspection, gave various kinds of feasible support layout solutions, to determine the most efficient, convenient, safe and reliable solutions.

Chiko Solar various efficient and flexible solar mount solutions are waiting for you here!welcome to consult!





Above news from CHIKO Sales & Marketing department
Add: No 680 Xingwen Rd. Jiading dist. Shanghai 201801 China
Email: Chiko@Chikolar.com
Website: http://www.chikolar.com
Fax : +86 (21)59972938
Phone: +86(21) 59972267 59973712 59973713--811