Chiko has launched a new installation method of solar brackets on tin roofs. This installation method does not require guide rails, but only requires clamps, medium pressure and side pressure, which greatly reduces the installation cost, and is safe and reliable. The installation is simple and fast, and the materials are all AL6005-T5. According to different roof types, Chico's technical team will customize the optimal solution for you and save your cost.
Angle Chi type color steel tile without guide rail solution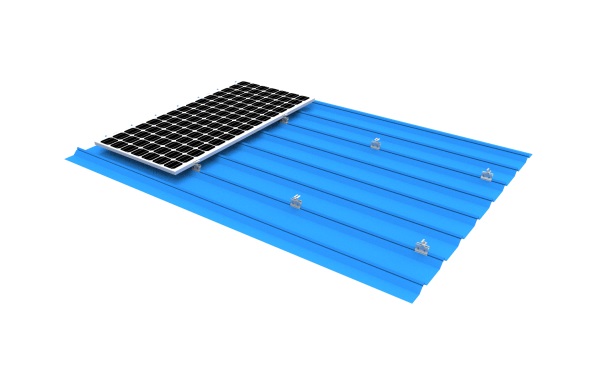 The company has more than 40 domestic and foreign patents, and has strict product quality standards and perfect design and installation technical specifications. The photovoltaic support system and related supporting products independently developed by the company have passed international certifications such as TUV and AS/NZ1170.2.
Medium voltage connection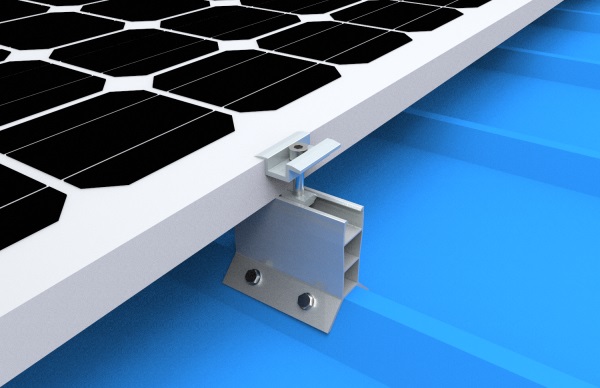 Side pressure connection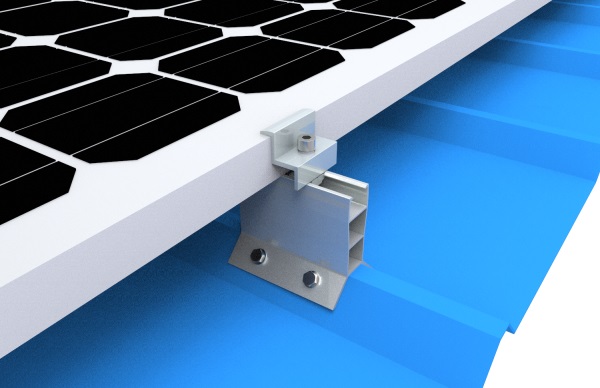 CHIKO Solar has focused on manufacturing and designing solar bracket systems for more than 10 years. Its products have been installed and used in more than 60 countries and regions with a total installed capacity of over 8GW; All projects are accepted by the official acceptance team after completion of construction, and have been officially put into operation.

In terms of material selection, based on the principle of the highest quality, the support of high quality main material advanced anodized alumina AL6500-T5, the surface of anodic oxide 12-15MIC, excellent anticorrosion and rust performance to ensure its service life of 30 years; At the same time, aluminum lightweight characteristics reduce the roof load and make it safe and reliable.The maximum wind speed can carry 60 m/s and has a snow load capacity of 1.4KN / ㎡.

Finally, all CHIKO solar bracket solutions are the result of verification based on the field working conditions.The advanced technical team of the structure of the building, combined with the arrangement of photovoltaic matrix and solar mounting systems module inspection, gave various kinds of feasible support layout solutions, to determine the most efficient, convenient, safe and reliable solutions.

Chiko Solar various efficient and flexible solar mount solutions are waiting for you here!welcome to consult!





Above news from CHIKO Sales & Marketing department
Add: No 680 Xingwen Rd. Jiading dist. Shanghai 201801 China
Email: Chiko@Chikolar.com
Website: http://www.chikolar.com
Fax : +86 (21)59972938
Phone: +86(21) 59972267 59973712 59973713--811