China Business Intelligence Network News: Data show that in 2019, although my country's new solar mounting structures installations fell again year-on-year, the new and cumulative photovoltaic installed capacity continued to rank first in the world. In 2019, my country's newly added photovoltaic grid-connected installed capacity reached 30.1GW, a year-on-year decrease of 32.0%; as of the end of 2019, the cumulative photovoltaic grid-connected installed capacity reached 204.3GW, a year-on-year increase of 17.1%; the annual photovoltaic power generation capacity was 224.26 billion kWh, a year-on-year decrease An increase of 26.3%, accounting for 3.1% of my country's total annual power generation, an increase of 0.5% year-on-year.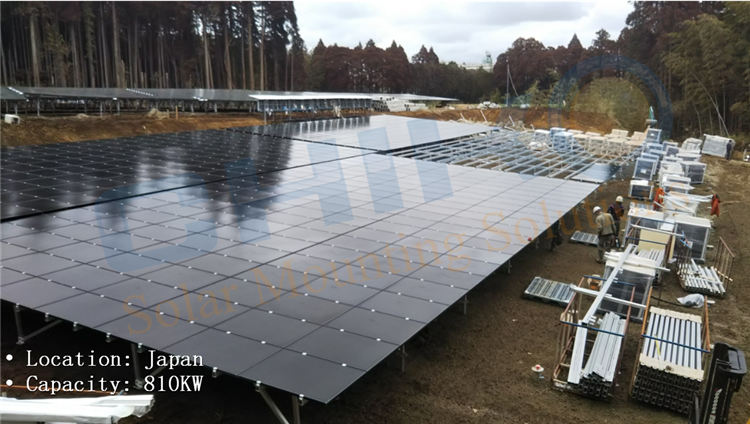 In 2019, my country's photovoltaic industry began to realize the transition from subsidy-driven to parity-driven. Although the overall photovoltaic market has declined due to policy adjustments, thanks to the growth of overseas markets, my country's solar mounting structures industry has been expanding steadily, technological innovation has continued to advance, and export growth has continued to increase. In 2020, my country's photovoltaic market will maintain a positive development.
A few days ago, the 2020 list of the top 20 Chinese photovoltaic mounting companies has been released. Among them, Jiangsu Guoqiang Galvanized Industry Co., Ltd. ranked first, with global shipments reaching 3929 MW. In addition, Jiangsu Center New Energy Technology Co., Ltd., Tianjin Renhui New Energy Technology Co., Ltd., Suzhou Akcome Metal Technology Co., Ltd., and Qingyuan Technology (Xiamen) Co., Ltd. ranked second, third, fourth, and Five. The following is a specific list: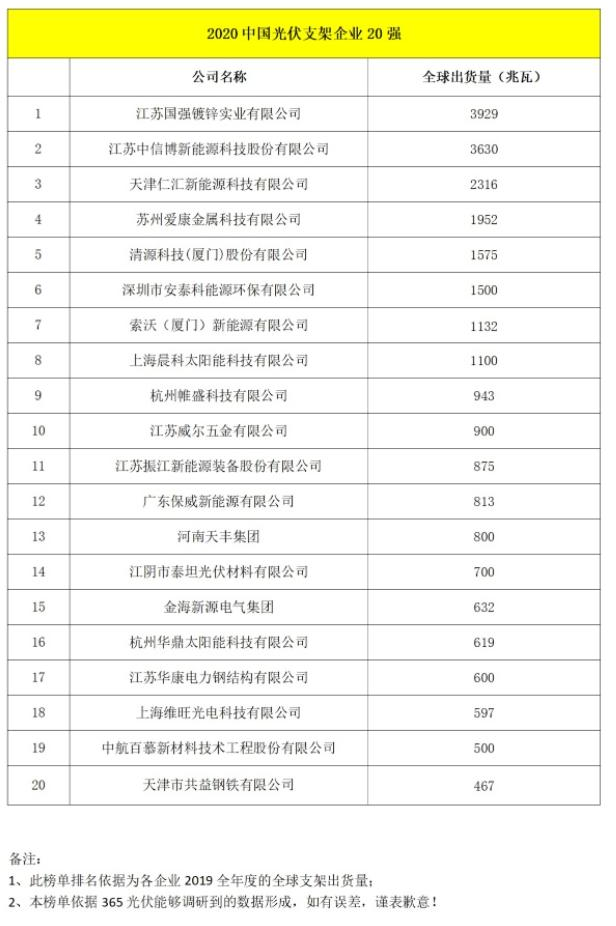 About CHIKO Solar
CHIKO Solar is business in solar mounting for roof & ground, established in 2 0 1 1,located in Shanghai China,convenient transportation to most of countries.
CHIKO office building and three workshop buildings, total 1 5 2 1 8 square meters and hundred employees work in chiko.
We have set up the office and warehouse across several countries including Australia, the U S A, Nederlands, South Africa, United Arab Emirates, India, Thailand, Vietnam, Philippines, Mexico etc.
There are 4 main production line with the output value of up to 1.5 GW annually for aluminum and steel products, which certified to meet standards from countries and regions like U L, INTERTEK, T U V, I S O etc.
Our products have been exported to more than 6 0 countries, with the cumulative 8 GW capacity. The performs excellent greatly improved the stability of solar plant, creates the big returns for customers.


Above news from CHIKO Sales & Marketing department
Add: No 680 Xingwen Rd. Jiading dist. Shanghai 201801 China
Email: Chiko@Chikolar.com
Website:
http://www.chikolar.com
Fax : +86 (21)59972938
Phone: +86(21) 59972267 59973712 59973713--811