On the evening of October 25, 2018, the 20th Annual "Solar Star" Top 10 Photovoltaic Brand Awards Ceremony was held in Beijing West International Trade Hotel,China. Hundreds of outstanding enterprises from all aspects of the PV industry chain gathered here, and CHIKO Solar was honored to be invited to attend and won the "Top 10 Solar Mounting System" brand enterprises.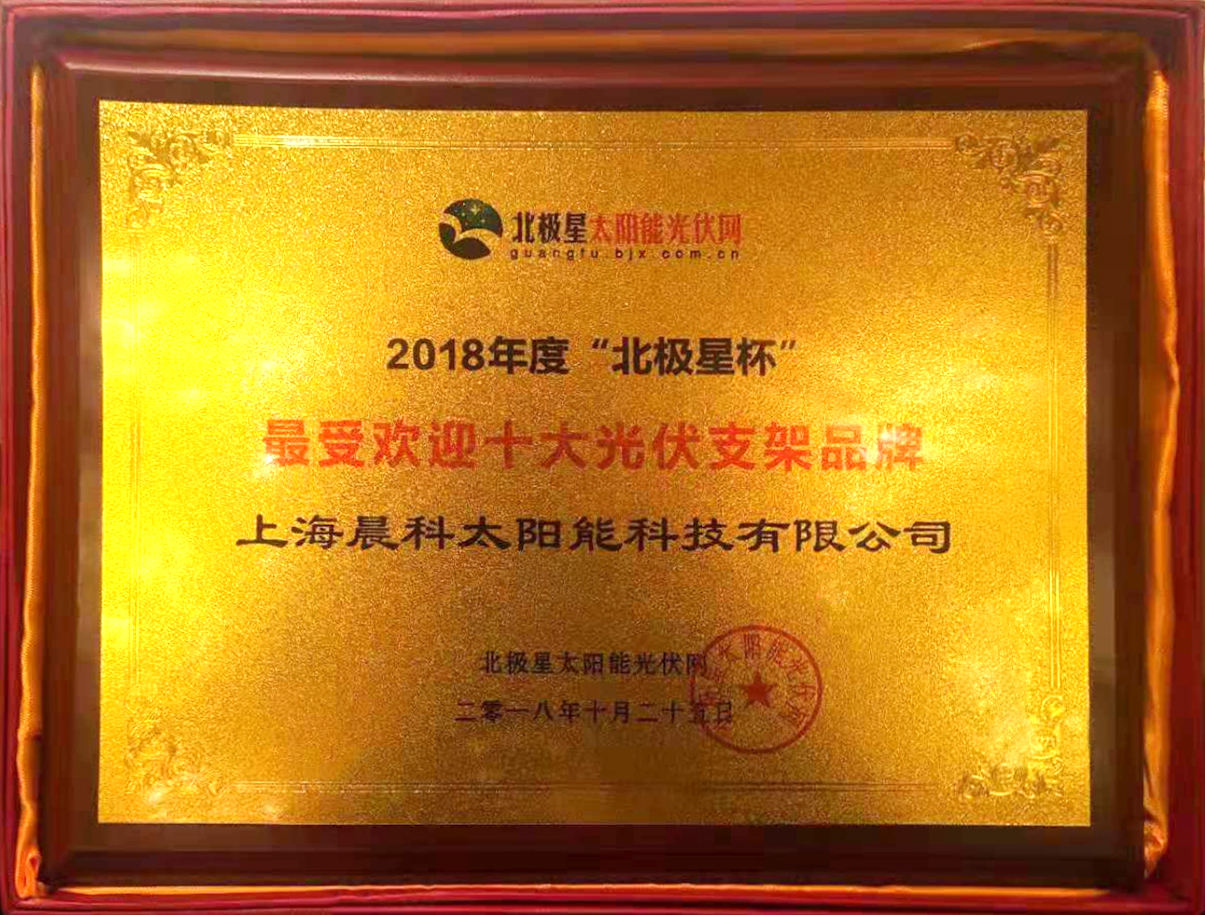 The 20th "Solar Star" Top 10 PV brand selection activities have been held for seven consecutive sessions.
This selection event
Confirmed a group of leading enterprises that have made outstanding contributions in the industry and actively participated in industrial innovation, technological innovation and brand innovation. It is reported that the 2018 annual awards selection activity has gone through more than two months of relevant data research and preliminary review, forming the final candidate enterprises to enter the online voting session, and after the expert committee review, the final results are summarized. CHIKO Solar finally stands out with its world-leading high-efficiency solar mounting bracket solutions and its strong technical and production capabilities.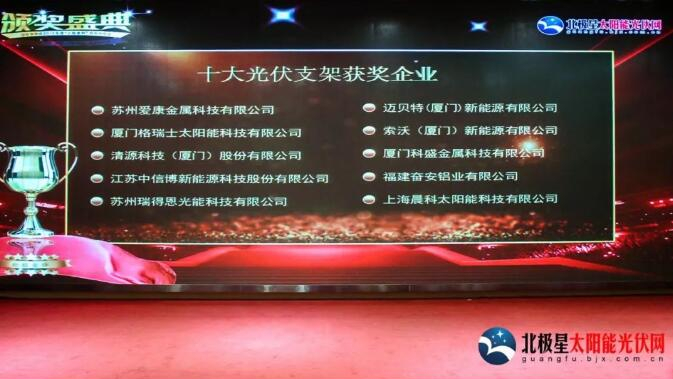 "Focus on professionalism, quality creates brand." In terms of product quality, CHIKO has always adhered to the principle of highest quality. All aluminum profiles of solar mounting system products adopt AL6005 grade, processed T5 state, and the surface is anodized 12-15MIC; stainless steel material All are 304 grades; steel is Q235 grade, surface treatment hot galvanizing average 80MIC. CHIKO source to the terminal full control, raw material quality control, process processing control technology, terminal control assembly and packaging. It has a service life of up to 30 years and a 10-year warranty.
CHIKO Solar Mounting Bracket Products has more than 40 domestic and foreign patents, and has strict product quality system and perfect design and installation technical specifications. Tested by three major institutions in the world, the United States UL, the British INTERTEK, the Australian standard, and the SGS test. CHIKO's high-reliability and high-efficiency solutions are well-known worldwide. At present, CHIKO products are sold to more than 100 countries and regions, and many agents and distributors are developed in Australia, Thailand, the United States, the Netherlands, Japan, India and other places. Winning the Top 10 bracket brand awards.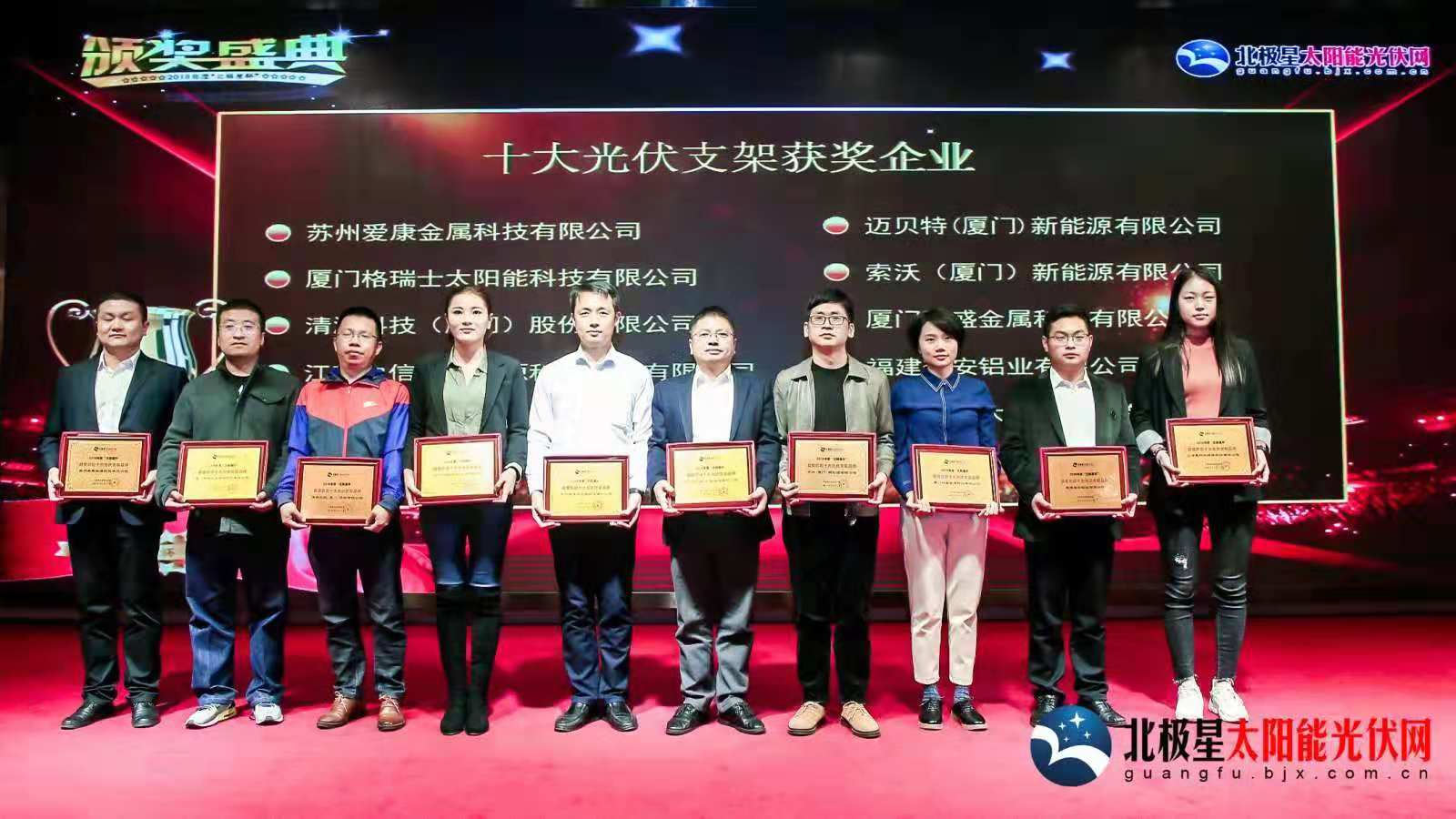 In the stage of photovoltaic industrial scale development, CHIKO Solar knows that quality and efficiency are the key to the development of the industry. This time, the "Top 10 Solar Mounting System Brands" was recognized by the industry expert committee and users for the CHIKO Solar brand. It is also an affirmation of CHIKO Solar's R&D and innovation capabilities, production strength and other comprehensive strengths. In the future, CHIKO Solar will continue to provide customers with better products and services, and strive to achieve win-win cooperation!

Above news from CHIKO Sales & Marketing department
Add: No 680 Xingwen Rd. Jiading dist. Shanghai 201801 China
Phone: +86(21) 59972267 59973712 59973713--811
Fax : +86 (21)59972938
Email: Chiko@Chikolar.com
Website: http://www.chikolar.com