As the most improtent parts of pv power stations, the quality of solar mounting bracekt is directly related to whether the power station can operate stably and reliably, affecting the return rate of power plant investment. Since CHIKO establishment in 2011, CHIKO has been increasing its installation efficiency and reducing project costs as its primary goal, and has formed a strong competitive strength in this segment.
At present, the project using CHIKO roof solar brackets covers China, India, the United States, Thailand, Australia, the Netherlands, Brazil, Japan and other regions. Among them, the CHIKO roof solar mounting brack
e
t products are favored by Australian and European customers and occupy a major market share. After years of development, the extensive application of the CHIKO roof brackets products has helped the photovoltaic power station to operate successfully and continuously output clean energy.
The following is the part of CHIKO solar brackets project: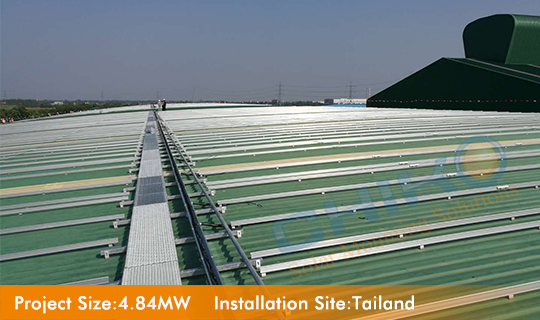 4.8MW project on the factory roof of Chiang Mai in Thailand - CHIKO Metal roof L foot series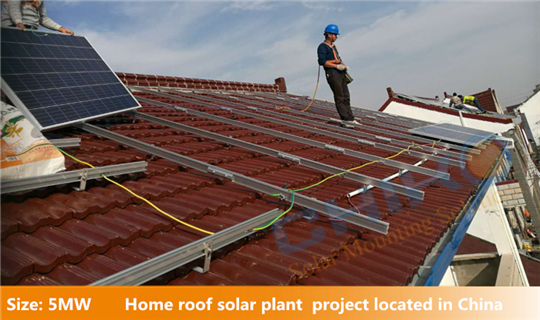 5MW distributed home solar satation in Shanghai,China - CHIKO No. 7 Railing system + Hook Series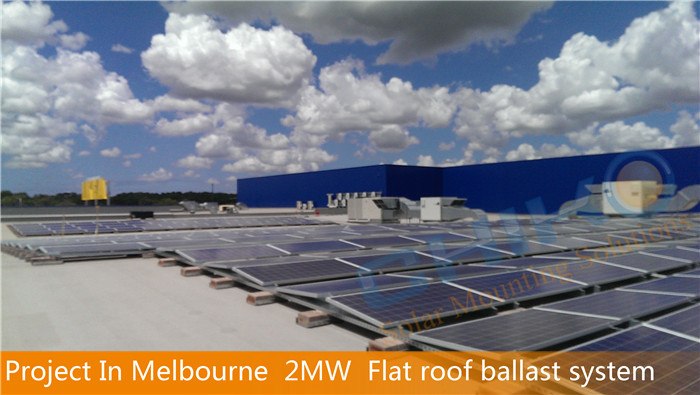 Melbourne 2MW industrial and commercial flat roof project - CHIKO Ballast I series
The good performance of CHIKO Solar in the global market comes from its innovation and R&D capabilities. The CHIKO Solar Brackets products feature patented guide rails and clips. All components are pre-cut and pre-drilled for easy assembly on the installation site, saving time and labor costs. High performance, fully anodized material for long-lasting durability support over 30 years service life. From the survey site, product consulting, program delivery, manufacturing, logistics arrangements, installation guidance to the use of training, the CHIKO team is always ready to provide customers with the most satisfactory service. In addition, as the world's leading manufacturer of solar mounting bracket, CHIKO Solar has repeatedly researched the best solar solutions, and strives to provide high-quality brackets while optimizing project costs.
CHIKO series solar mounting products have been tested by three major certification
in the world, including UL, British INTERTEK, Australian Standard, and SGS. More than 20 certificates and tests are available. The quality of CHIKO products is universal all over the world. It can stand the test of time and user.

Above news from CHIKO Sales & Marketing department
Add: No 680 Xingwen Rd. Jiading dist. Shanghai 201801 China
Phone: +86(21) 59972267 59973712 59973713--811
Fax : +86 (21)59972938
Email: Chiko@Chikolar.com
Website: http://www.Chikolar.com