In order to enrich the spare time of the employees, enhance the friendship between colleagues, broaden their horizons and cultivate their sentiments, on August 10-12, 2018, all employees of Shanghai CHIKO Solar Technology Co., Ltd. went to Ningbo, Zhejiang Province for summer. Travel team activities.

CHIKO solar
"Summer Tour" - Two-day tour of Ningbo, Zhejiang, August 2018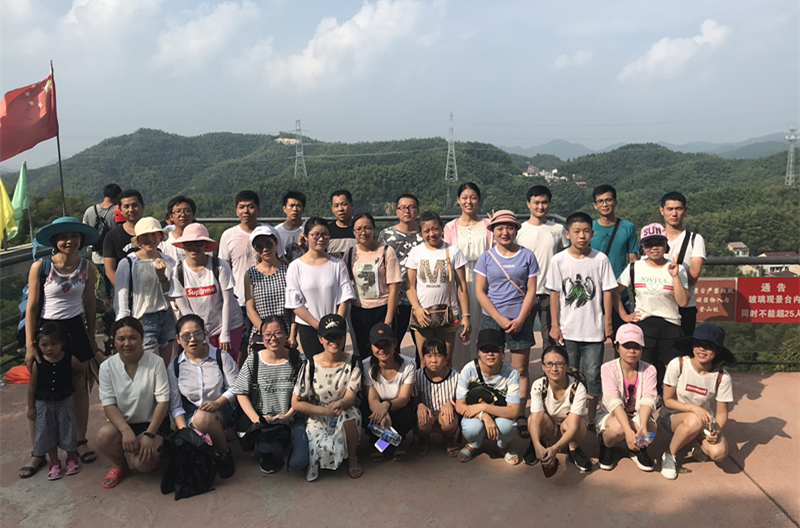 The main attractions of the event include the Lion Rock Glass Path, the four-window rafting, and the Jiulong Village in Zhedong.
The first activity called the Lion Rock Glass Path. First of all, everyone climbed to the Lion Rock Glass Path. challenge themselves and experience a dangerous life. The unique scenery, the creative and wonderful environment of the gods ,make everyone feel good and enjoy !

The stream is clear, the spring pool is continuous, the waterfall is spectacular, the stones are scattered, the air in the scenic area is fresh, the negative ion content is extremely high, and there is "natural oxygen bar". Said. Let the nervous and tired body and mind in the office of the office get an unprecedented release.


Tourism activities are an integral part of corporate culture and a symbol of employee care. This event not only provides everyone with a chance to relax, but also enjoys the beauty of nature while enjoying the fun of harmonious team life, and enhances mutual understanding between departments and colleagues. In order to enhance the corporate culture, creating a harmonious team has created favorable conditions.

Above news from CHIKO Sales & Marketing department
Add: No 680 Xingwen Rd. Jiading dist. Shanghai 201801 China
Phone: +86(21) 59972267 59973712 59973713--811
Fax : +86 (21)59972938
Email: Chiko@Chikolar.com
Website: http://www.Chikolar.com