With the rise of the photovoltaic industry, the concept of environmental protection and energy
conservation is deeply rooted, the installation of solar energy systems, and the use of solar
mounting are not only confined to the roofs of business owners and processing plants. More and
more individual users have chosen household photovoltaics system. As the world's leading
manufacturer of photovoltaic brackets, CHIKO Solar has seen the proliferation of photovoltaic
systems used by individual users in recent years. The following are some of the information of
the project projects that CHIKO Solar is implementing. Through these, we can have a simple and
comprehensive understanding of the heat of household photovoltaic systems.
The project details are as follows:
Project Time: From the beginning of 2017.10, it has been installed.
Project Location: Fengxian District, Shanghai
Roof Type: Roof Tile Roof
Project progress: A roof is about 5400W, about 150-200 households are installed in a month
Roof installation renderings: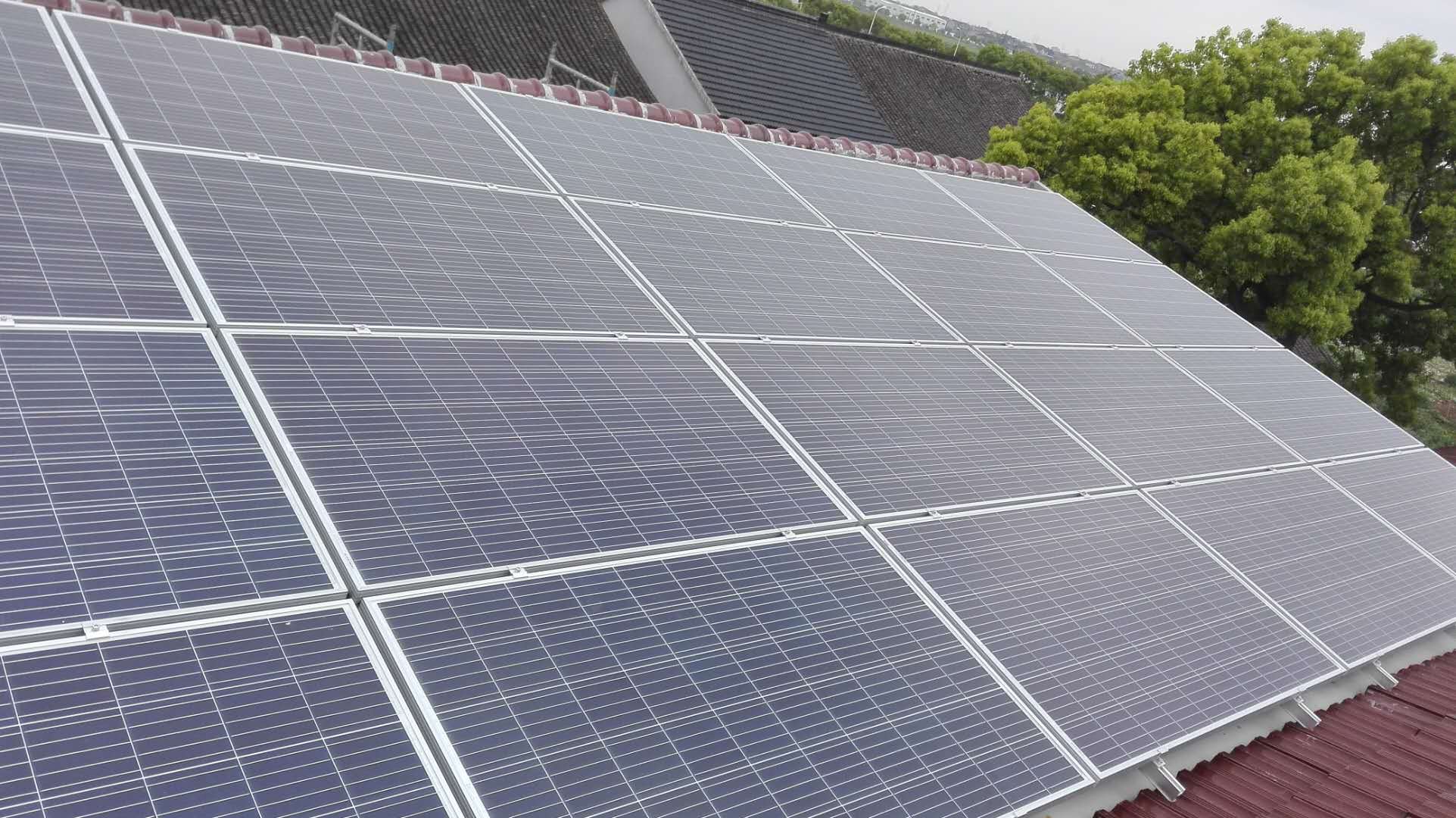 With the efficient installation of solar roof roofing scheme, CHIKO solar tile roof installation
system is a combination of practical design and high-quality materials. As a modular unit
assembly system, it ensures that the installer can install or configure any type of panel in
almost any installation environment. Accessories are easy to install and apply to many types of
tile roofs.
Product details show: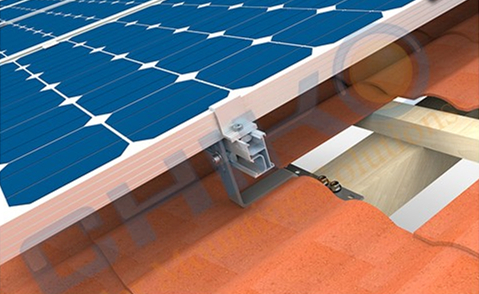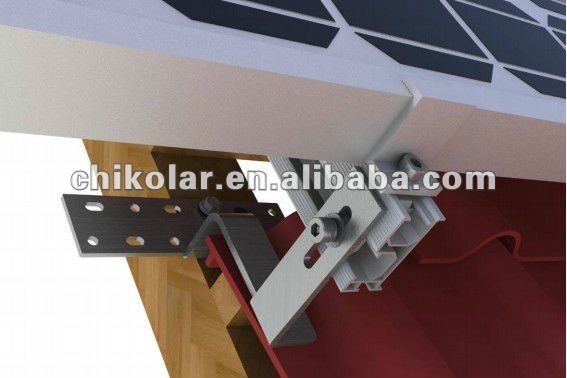 The product can be applied to most types of tile roofs, which can withstand strong wind blows and strong snowfall. Highly pre-assembled accessories make installation quicker and easier, can match a variety of solar panels, and can be used for both vertical and horizontal installations.

As a local company in Shanghai, CHIKO's development focus has been overseas. The project
implemented in Fengxian District of Shanghai has greatly promoted the brand influence of the
solar mounting produced by CHIKO in Fengxian District; for the Shanghai market The control of the
market and the needs of users also have a deeper understanding. CHIKO Solar is a high-quality
company specializing in photovoltaic stents and contributes to the development of photovoltaic
power plants. It is the world's leading solar mounting manufacturer. Over the years, the company
has implemented a large number of related projects. The projects the company handles are mature
projects that have undergone many practical tests.
Chiko solar more efficient and flexible solar mounting solutions waiting for
you here! Contact Us !

Above news from CHIKO Sales & Marketing department
Add: No 680 Xingwen Rd. Jiading dist. Shanghai 201801 China
Phone: +86(21) 59972267 59973712 59973713--811
Fax : +86 (21)59972938
Email: Chiko@Chikolar.com
Website: http://www.Chikolar.com