Address: Haiyan Economic Development Zone, Haiyan County, Jiaxing City, Zhejiang Province
Installed capacity: 4MW
Roof type: industrial park roof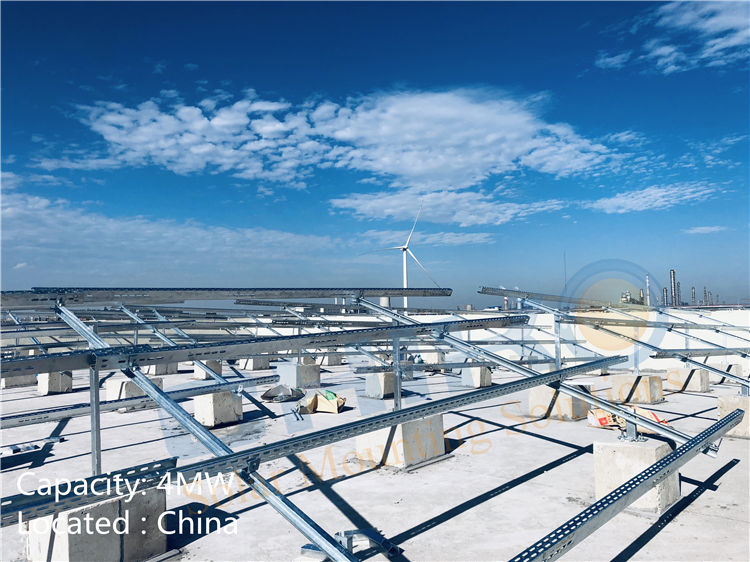 According to Ms. Duan, the business manager of CHIKO, this project is a bidding project of JA Solar (Yangzhou) Solar Photovoltaic Engineering Co., Ltd. Among the many bidding solar mounting Bracket manufacturers, CHIKO finally stood out with a highly efficient and convenient bracket solution. Become the winning bidder of this project. Through the negotiation between the two parties and the site survey, the CHIKO Solar technical team optimized the customer's original technical plan, and finally determined the support optimization plan, which was highly recognized by the customer.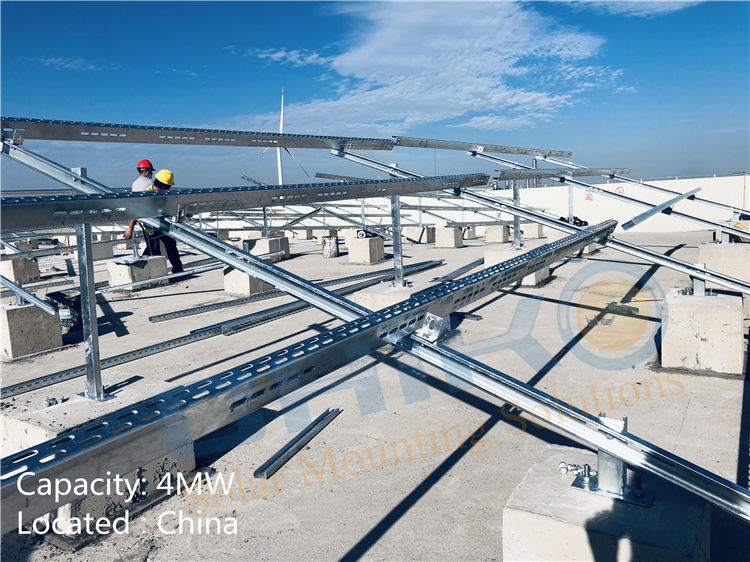 Before the construction of the project, the site survey by the CHIKO engineer team found that there are many roofs in the park. There are a total of 36 roofs, 18 color steel tiles and 18 cement roofs in the plant area; the installed capacity of the cement roof accounts for 1.4MW , The color steel tile roof accounts for about 2.6MW. Therefore, after the shipment of CHIKO solar mounting Brackets arrives at the site, in order to facilitate customer installation, the length and quantity of brackets used on each roof are classified and packaged in the factory in advance, and the marks are classified in different colors to facilitate the efficient and rapid construction of each roof project.
CHIKO Solar is a high-tech enterprise specializing in R&D, production and sales of solar stents. The company was established in 2010 and has a production scale of 800MW photovoltaic roof mounts and 1200MW photovoltaic ground mounts. Headquartered in Shanghai, China. Currently, offices and warehouses in many countries/regions including Australia, the United States, Mexico, the Netherlands, South Africa, the United Arab Emirates, India, Thailand, Vietnam, Vietnam, the Philippines and South Korea have been established. There are more than 120 exporting countries, and the cumulative export installed capacity exceeds 8GW. The outstanding performance of CHIKO's solar photovoltaic support products can greatly improve the stability of solar power plants and has successfully become the world's leading photovoltaic support manufacturer.

Above news from CHIKO Sales & Marketing department
Add: No 680 Xingwen Rd. Jiading dist. Shanghai 201801 China
Email: Chiko@Chikolar.com
Website:
http://www.chikolar.com
Fax : +86 (21)59972938
Phone: +86(21) 59972267 59973712 59973713--811