Spring is coming in March, and the international women's day is here again.
Blooming in life, fortitude and courage in work,
2021 women's day, salute to CHIKO girl!
In the morning, CHIKO's office smells good,
Exclusive and considerate holiday benefits for female employees-half-day holiday + beautiful flowers
Intimate and sweet holiday benefits,
CHIKO Solar's caring staff's love and affection,
everyone is warm in CHIKO!
Bright March, you are a beautiful woman,

May you pamper yourself and be pampered by others。
Wish all the girls in the world,

Live a healthier, more beautiful and happy life every day!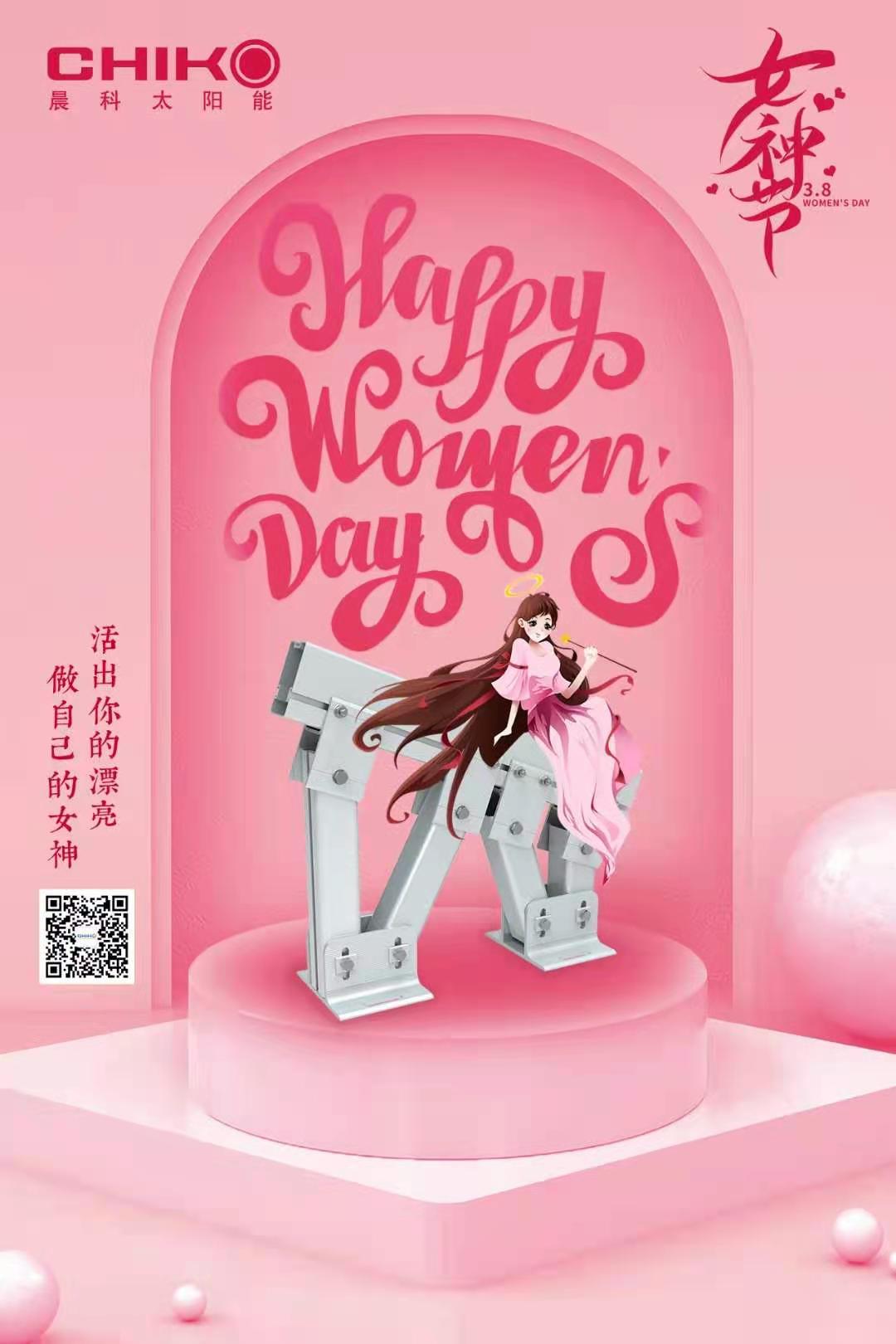 CHIKO solar more efficient and flexible solar mounting system solution waiting for you here! Contact Us !
Above news from CHIKO Sales & Marketing department
Add: No 680 Xingwen Rd. Jiading dist. Shanghai 201801 China
Email: Chiko@Chikolar.com
Website:
http://www.chikolar.com
Fax : +86 (21)59972938
Phone: +86(21) 59972267 59973712 59973713--811