For Christmas in 2020, the annual Christmas carnival of CHIKO Solar will come as scheduled, with a warm festive atmosphere, special cuisine, exquisite desserts, employee birthday parties...The activities are wonderful, laughter one after another, and full of fun , So sweet!
●●● MerryChristmas-Food Feast ●●●
At noon and lunch time on December 26, CHIKO Solar held a special gourmet feast. The friends of CHIKO prepared a special delicacy to share, and special dishes (fortune) are for special you"!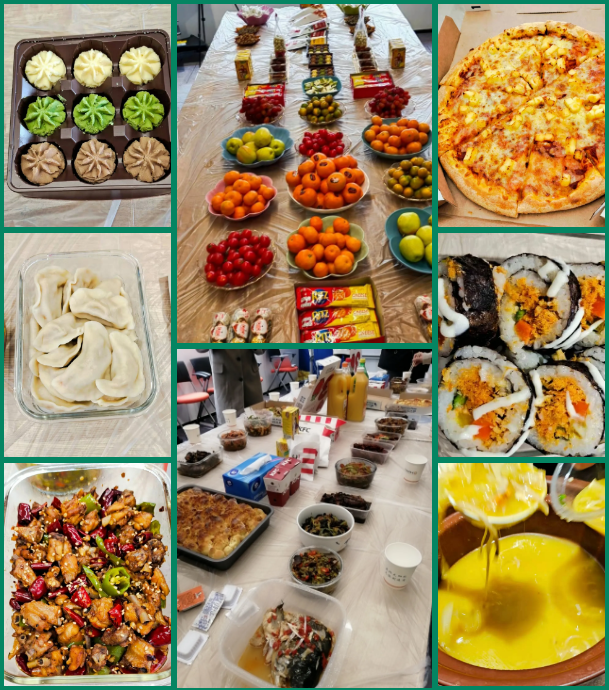 At the end of the food, everyone voted on their own, with three votes for each of their favorite dishes. Colleagues who contribute the most popular dishes can enjoy a day off with pay.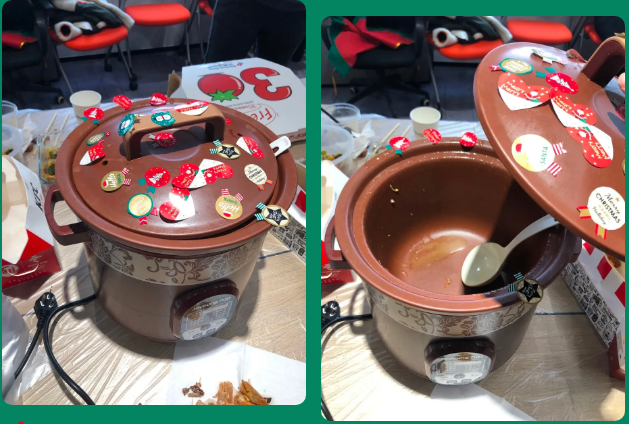 At the end of the vote, the winner was the famous dish "Buddha Jumping over the Wall" prepared by colleagues in the technical department, which was "sold out" as soon as it was out of the pot. The lovely colleagues presented their own stickers one after another.
(Bring your own ingredients and cooking utensils, wonderful (^-^)V)
●●● MerryChristmas-Game Session ●●●

After enjoying the food, the intimate administrative personnel department colleagues also prepared fun games.
Game-Lyrics & Advertising Slogan Solitaire PK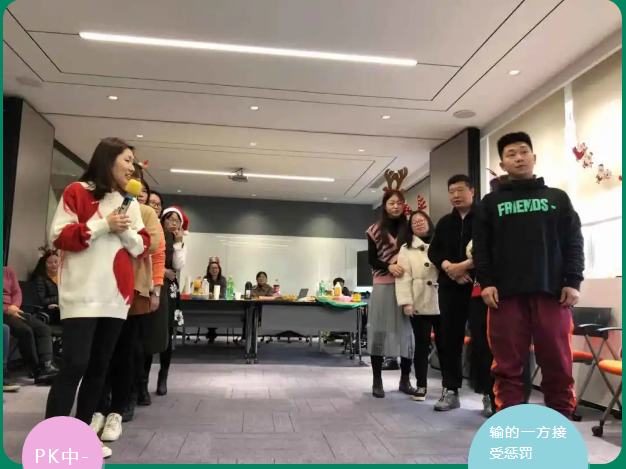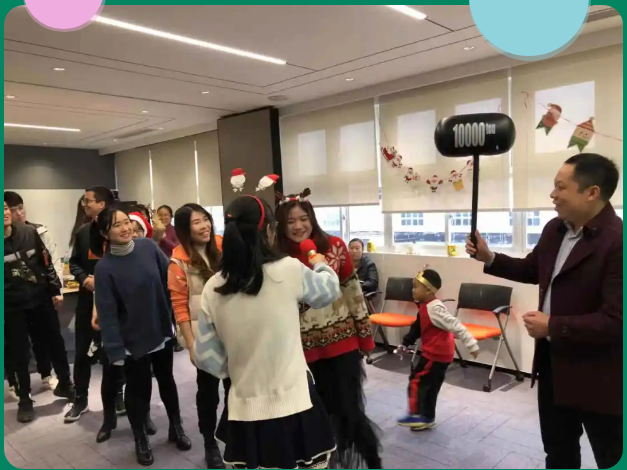 Divide into two teams, the winning team can punish the losing party with a "sledgehammer"
Game-grab an empty bottle

The host issues action instructions such as "touching ears, touching hair, grabbing the bottle", and the participants follow the instructions of the host to complete the action and see who gets the bottle first.
The game is happily in progress, the "0 feet" challenged by the challenger in the game "Several Feet", the lines in the "Lyrics slogan Solitaire" that cannot be answered completely by the free play of the friends, and the "empty bottle" game , Everyone's fierce competition.....
The little friends who participated in the game sometimes opened up their brains, and sometimes made witty words and golden sentences frequently, making the colleagues present laugh and laugh, and everyone's face was filled with a happy and relaxed smile.
●●● MerryChristmas-Birthday Party ●●●

After the game carnival, the administrative department of CHIKO specially prepared exquisite birthday cakes for the friends of the fourth quarter birthday of CHIKO. In the beautiful happy birthday song, in the blessings of all CHIKO colleagues, birthday stars Stepping onto the stage to cut cakes and make wishes, to draw a perfect end to this beautiful day.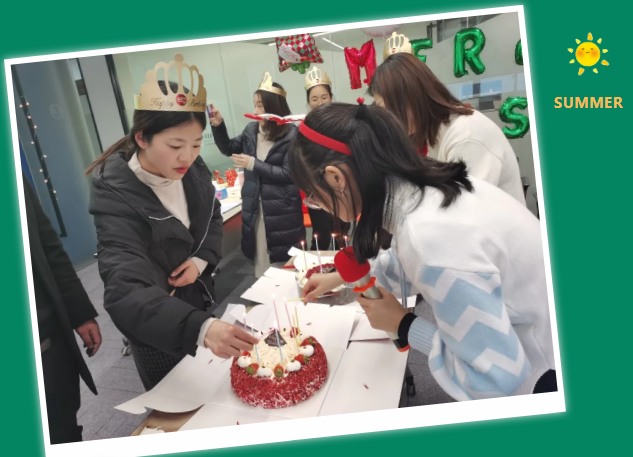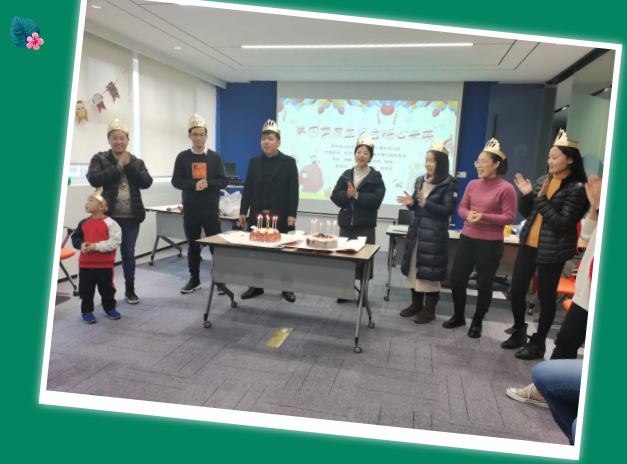 Gathering is a fate, laughter, and warmth spread; in the CHIKO family, everyone spent a beautiful and happy afternoon together. This must be the best Christmas gift all the friends have received!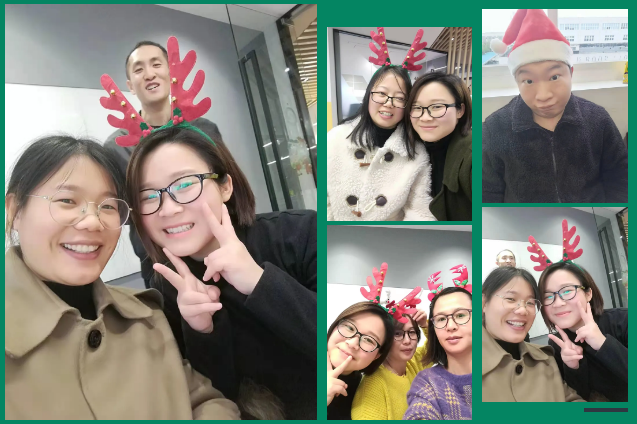 2020, CHIKO Solar, thank you for having you, ღ( ´・ᴗ・`) show your heart!
May the road ahead be bright and happy as we are now!


Above news from CHIKO Sales & Marketing department
Add: No 680 Xingwen Rd. Jiading dist. Shanghai 201801 China
Email: Chiko@Chikolar.com
Website:
http://www.chikolar.com
Fax : +86 (21)59972938
Phone: +86(21) 59972267 59973712 59973713--811