Bahrain is located in an island country in the southwest of the Persian Gulf, between Qatar and Saudi Arabia. It is connected with Saudi Arabia by a cross sea bridge and has a tropical desert climate. Bahrain's economic prosperity is accompanied by the development of renewable energy, which is illustrated by a racing track in Bahrain.
巴林位于波斯湾西南部的岛国,介于卡塔尔和沙特阿拉伯之间,与沙特有跨海大桥相连接,属热带沙漠气候。巴林经济繁荣的同时也很注重新能源的发展,位于巴林的一处赛车场就正好说明了这点。
The car needs to show its strength on the curved track, and it also needs to be well maintained under the solar carport. This project adopts the carbon steel T-shaped carport mounting system. The whole design is magnificent and grand, meeting the requirements of double parking spaces, and maximizing the use of the site. At present, the project has been successfully completed and is being put into use.
赛车需要在弯曲的跑道上展现实力,同时也需要在光伏车棚下好好保养。这次项目采用的是碳钢T型车棚支架系统,整个设计宏伟大气,满足双车位要求,最大化利用了场地。目前这个项目已顺利完工并且正在投入使用。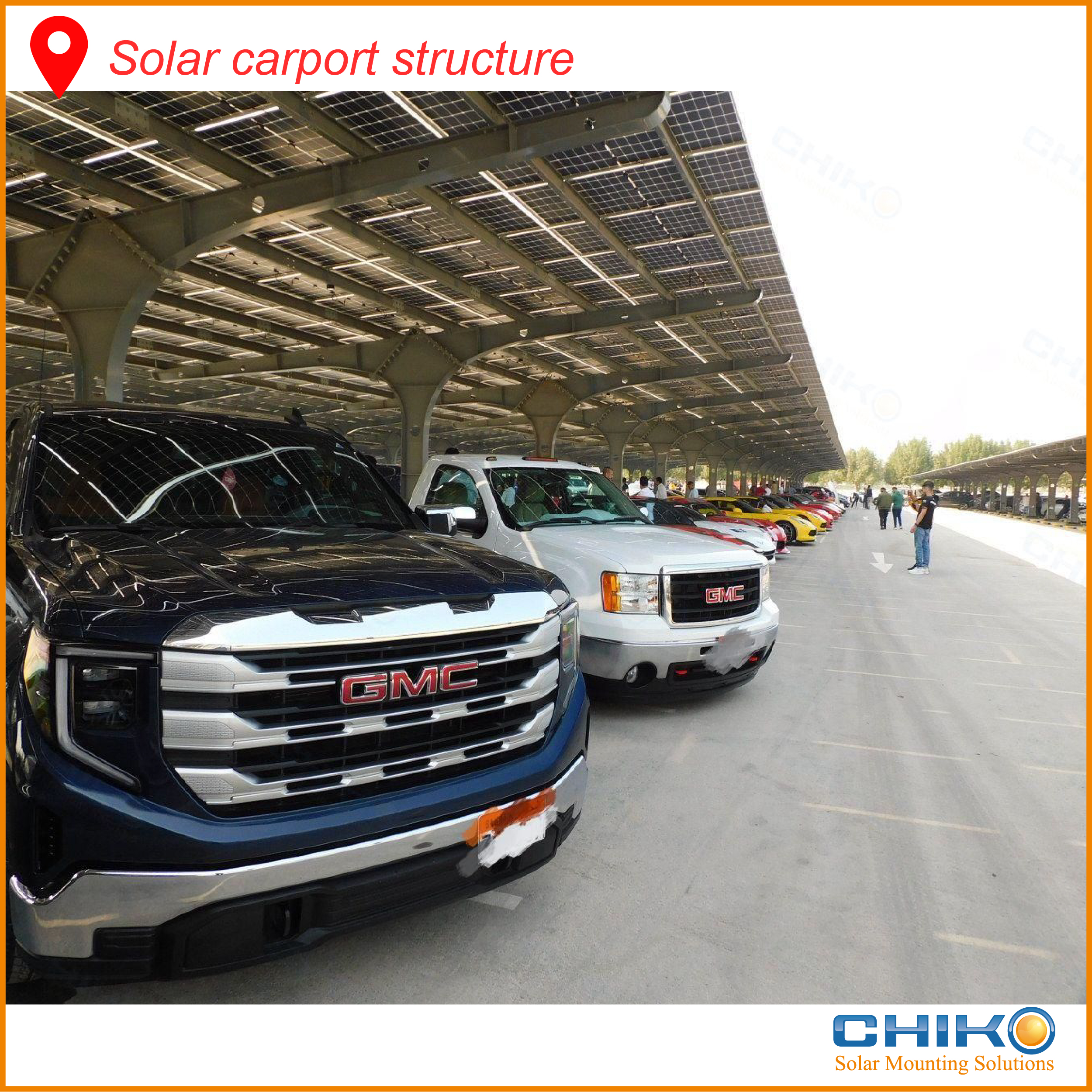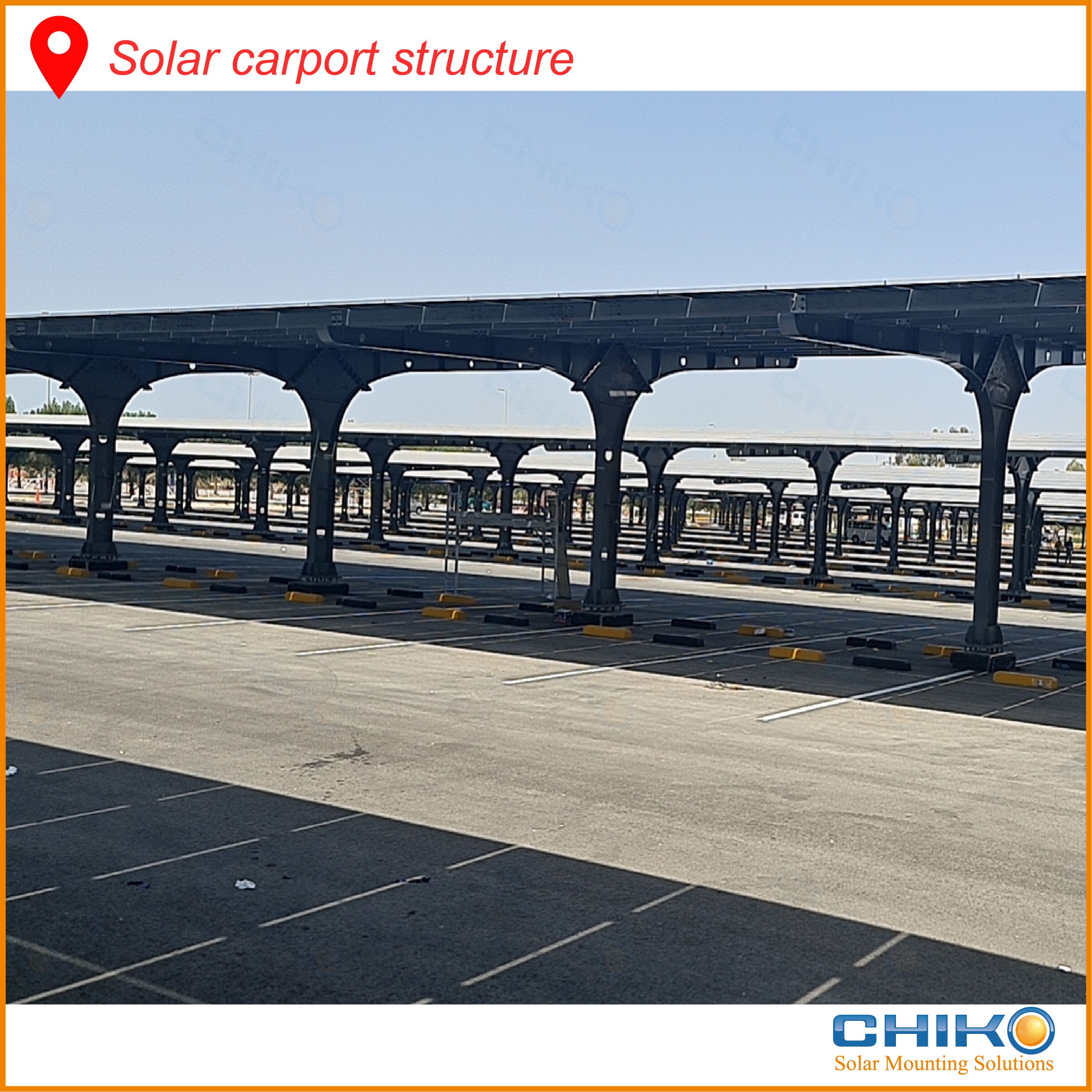 In addition to the T-type solar carport mounting system that can meet the requirements of double parking spaces, CHENKE also has a Y-type carport mounting system that can also meet the requirements. Y-type carport is more suitable for places with more rainfall all year round, which is conducive to faster drainage of rainwater.
除了T型光伏车棚支架系统可以满足双车位要求外,晨科还有一款Y型车棚支架系统同样满足。Y型车棚比较适合常年降水较多的地方,有利于更快排下雨水。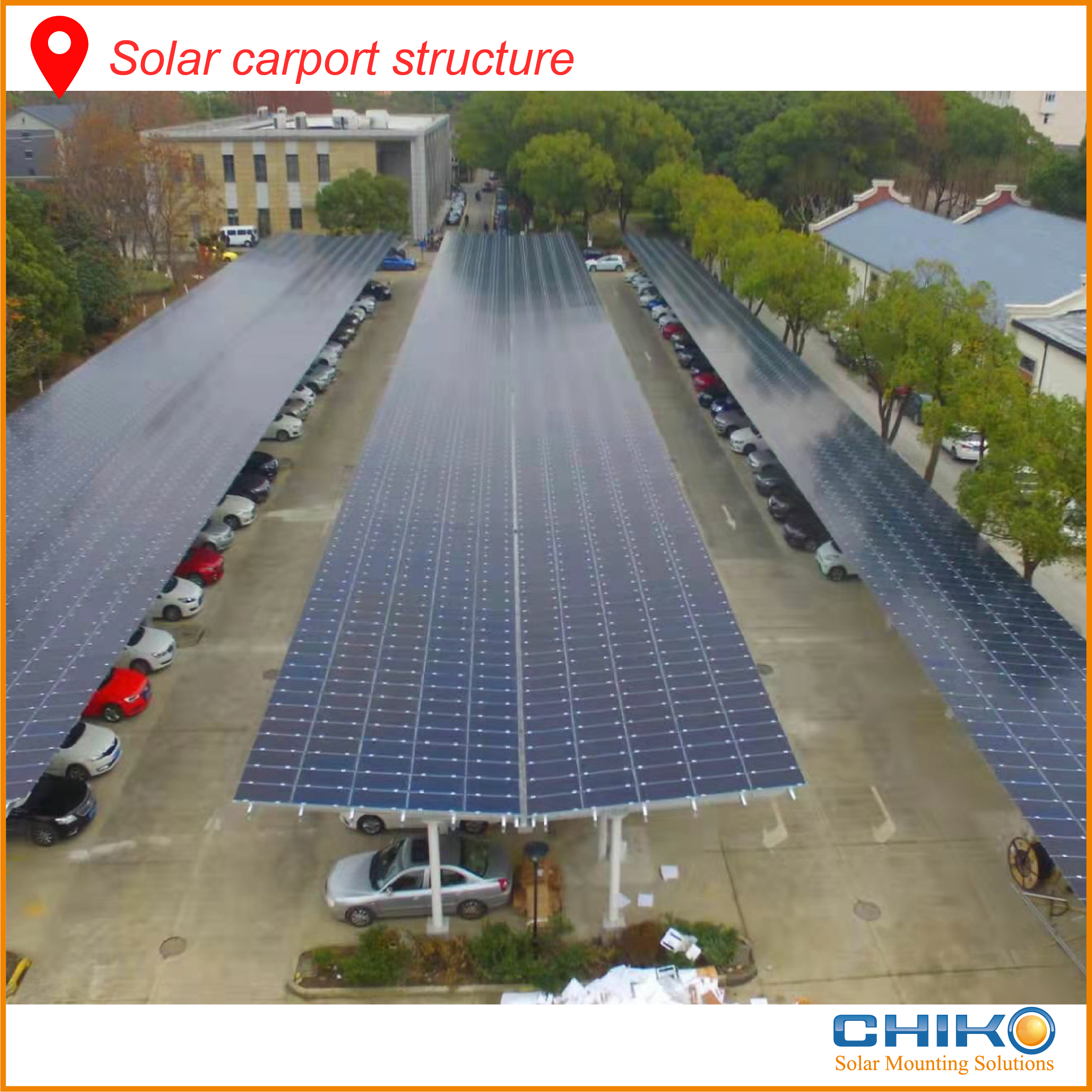 Please consult us for more high-quality solar mounting system solutions!
更多高品质太阳能支架系统解决方案请咨询我们!



Above news from CHIKO Sales & Marketing department
Add: No 680 Xingwen Rd. Jiading dist. Shanghai 201801 China
Email: Chiko@Chikolar.com
Website: http://www.chikolar.com
Fax : +86 (21)59972938
Phone: +86(21) 59972267 59973712 59973713--811