With the global warming effect, more and more countries use photovoltaic solar energy as the first choice. So in the case of limited land, how to achieve a balance between energy and utility? The first choice is the solar mounting carport system. But many people are worried about the solar bracket carport system. Below I will answer the frequently asked questions.
随着全球温室效应,越来越多的国家使用光伏太阳能作为第一选择。那么在土地有限的情况下,如何达到能源与适用两者平衡呢?首选的是光伏支架车棚系统。但是很多人对光伏支架车棚系统有担心。下面就常见的问题我来一一解答。
Is the solar mounting carport system waterproof?
光伏支架车棚系统是否防水?
Yes. For the photovoltaic support carport system, Chico has added waterproof strips/water guide rails in the design, so that the cars under the carport are not afraid to get wet in the event of a heavy rainstorm.
是的。针对光伏支架车棚系统,晨科在设计上,增加了防水条/导水轨道,遇到大暴雨也不怕会把车棚底下的汽车淋湿。
Is the solar bracket carport system easy to rust?
光伏支架车棚系统是否容易生锈?
Chiko's solar support carport systems are all anti-corrosion and rust-proof, with a warranty of more than 10 years.
晨科的太阳能支架车棚系统都是防腐防锈,质保10年以上。
Can the solar mounting carport system be built on the flat roof?
光伏支架车棚系统是否能在平屋顶建造?
The relevant case of Chiko tells you that our carport can be built on the roof. Cement piers are usually used as the base, which will not damage the building and can be firmly fixed.
晨科的相关案例告诉你,我们的车棚是可以在天台建造的。通常采用水泥墩作为基座,既不伤楼体,又能牢牢固定住。
If you have the need to build a large solar structure carport system, welcome to ask us. Let's enjoy the latest issue of the solar support carport under the night scene.
如果你有造一个大型光伏支架车棚系统的需求,欢迎来询问我们。下面让我们欣赏最新一期的夜景下的太阳能支架车棚。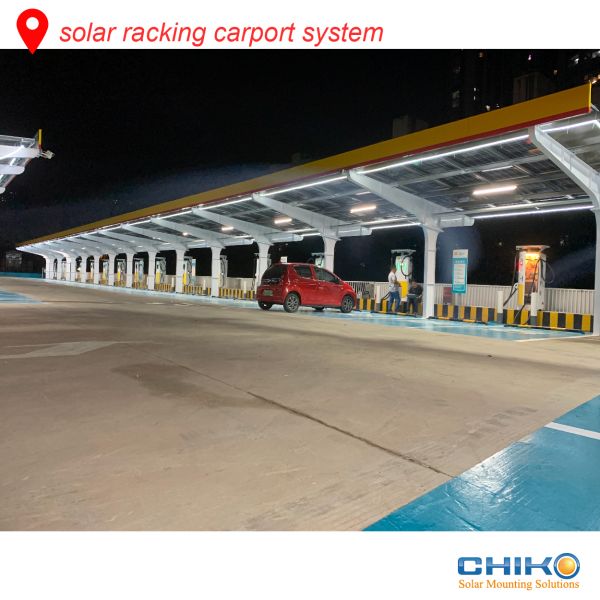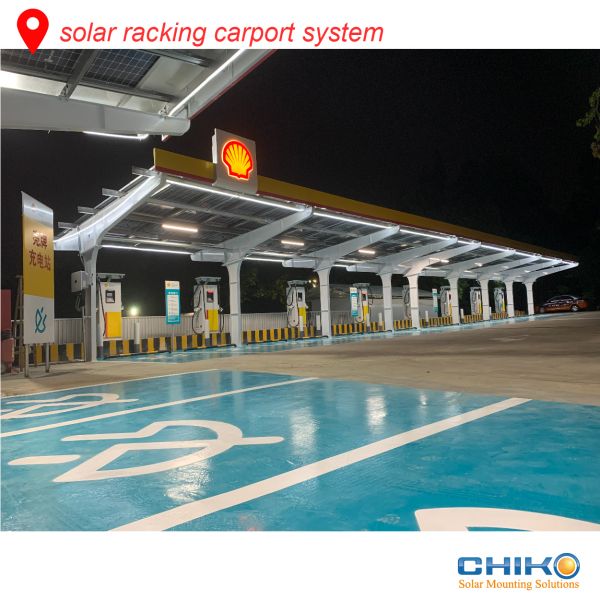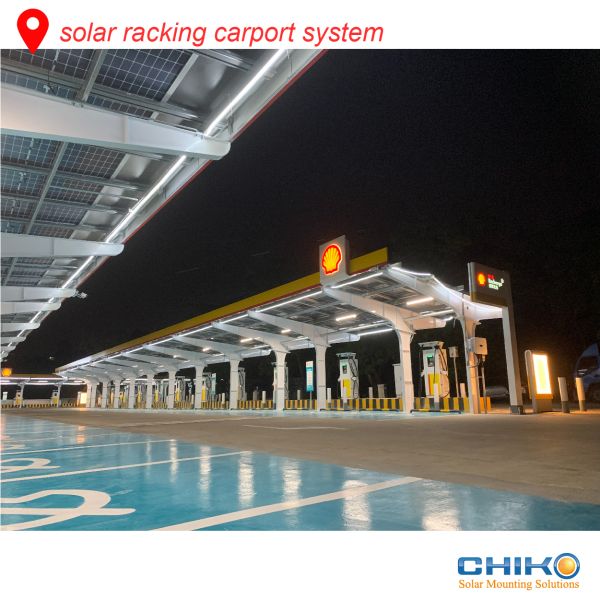 Chiko Solar various efficient and flexible solar mount solutions are waiting for you here!welcome to consult!





Above news from CHIKO Sales & Marketing department
Add: No 680 Xingwen Rd. Jiading dist. Shanghai 201801 China
Email: Chiko@Chikolar.com
Website: http://www.chikolar.com
Fax : +86 (21)59972938
Phone: +86(21) 59972267 59973712 59973713--811