Project: Chiko Solar 3.2MW Metal Roof Solar Mounting Located in ZheJiang,China
Located: Zhejiang,China
Installed capacity: 3.2MW
Time: November 18, 2017
Roof Features: Factory workshop Standing seam metal roof solar mounting by Chiko Solar Railing,Standing seam roof clamps and Diamond clamp.Highly pre-assembled ,easy-install,and save time and labor cost.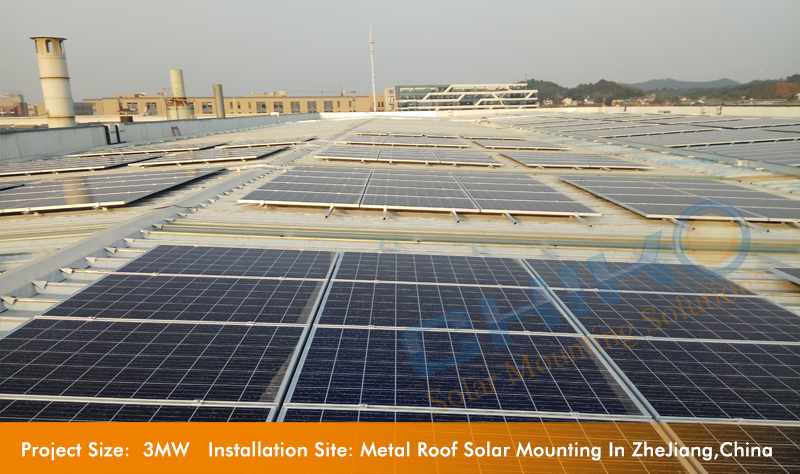 Product Features:
The Chiko Solar's products used are highly preassembled, easy to adjust, quick and easy to install, saving time and labor cost.
Does't undermine the waterproofing of the original roof, and effectively combined with the original roof.
AL6005 aluminum rails and fasteners, light weight, can reduce the roof load.



Above news from CHIKO Sales & Marketing department
Add: No 680 Xingwen Rd. Jiading dist. Shanghai 201801 China
Phone: +86(21) 59972267 59973712 59973713--811
Fax : +86 (21)59972938
Email: Chiko@Chikolar.com
Website: http://www.Chikolar.com