On November 14, 2017, a customer from Chile made a special trip and conducted a field visit to Chiko Solar Technology Co., Ltd. Chiko solar Sales Manager Mrs Lynn and the salesman Joffery warmly welcomed the visit of foreign friends, arranged a meticulous reception work.

The salesman Joffery make a detailed introduction about Chiko product solar PV bracket for the Chilean customers,and accompanied the client to watch the video. The foreign customers habitat excitedly visited Chiko's product exhibition hall and a series of product, What's more,the Chile client have a all-round understanding about the company's size, strength and R & D capabilities and detailed product description.All the staff warm and thoughtful service, customers express that have a strong interest in Chiko's products and look forward to long-term cooperation with Chiko solar.

During the visit of foreign clients, we all exchanged ideas and made friends with each other in a friendly and harmonious atmosphere. Chilean customer said that in Chile PV industry, the solar bracket product from Chiko is very popular in the market, and has become the choice of many individual users and power station installers.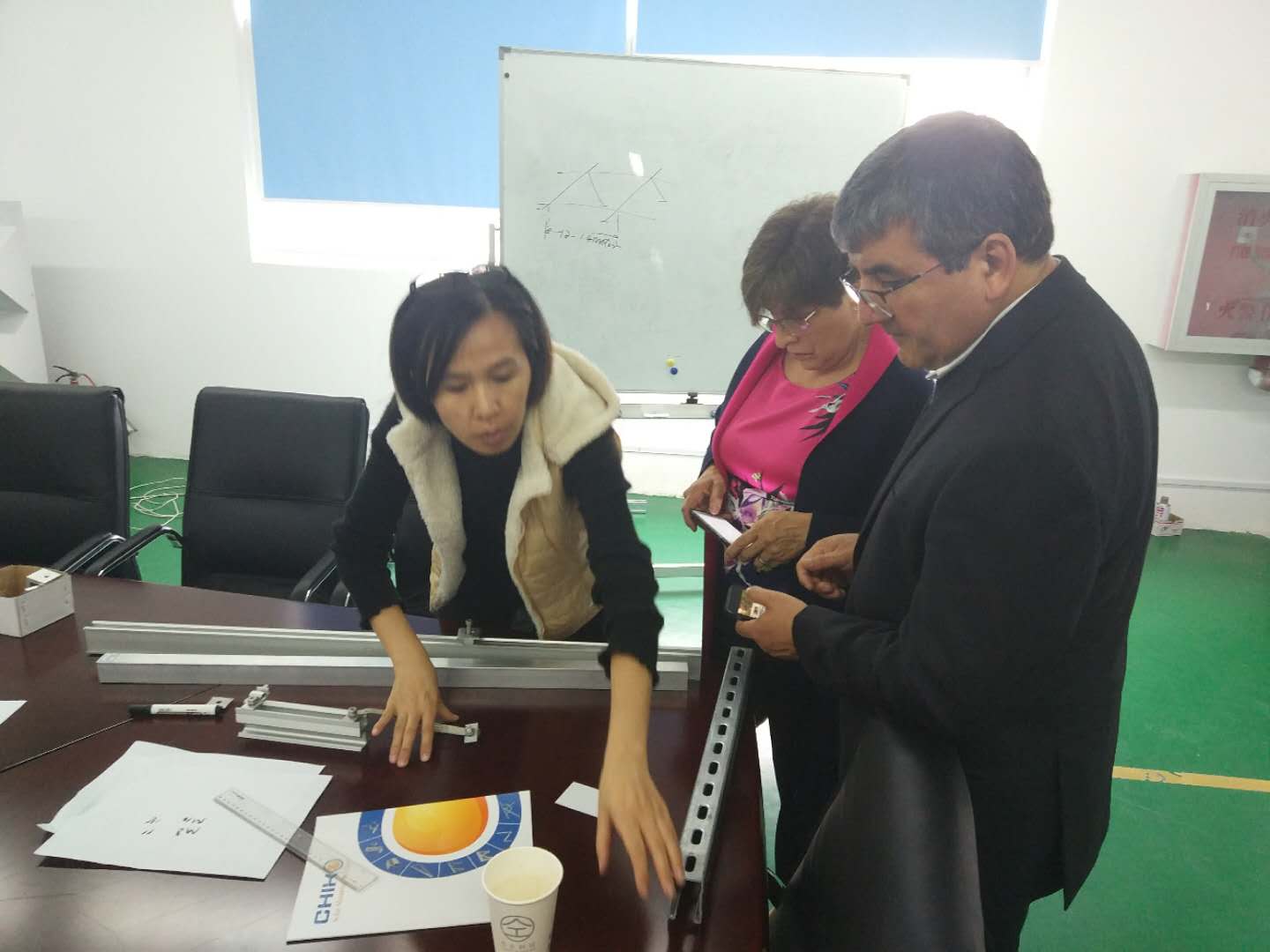 Through This visit,so that he is even more confidence in the Chiko Solar products, especially the chiko railing seris products, New products 4th Rail and the Carport Solar PV Bracket products is obtained by the Chilean customers Favor.

The visit of foreign friends increased international exchanges and cooperation ,also expanded the international reputation of Chiko Solar in the Chilean market.The innovation of technology has played a huge role in promoting the performance of products.

With the accelerating pace of global economic integration,Chiko solar is also fully prepared to integrate into the international environment, seize the opportunity to open and expand foreign markets, the company will certainly bring considerable economic benefits. Chiko always adhere to high-quality products, satisfactory service, reasonable price as the goal, Earnestly grasp product production, sales, service and other aspects.

Chiko solar as a leading brand of solar pv bracket manufacturers, Chiko has been committed to actively expand the overseas markets in Europe and the United States, and now Chiko's products have enjoyed high popularity and recognition in many countries and regions such as Australia, New Zealand, Brazil, Japan, Thailand and India.Market share is also increasing dramatically.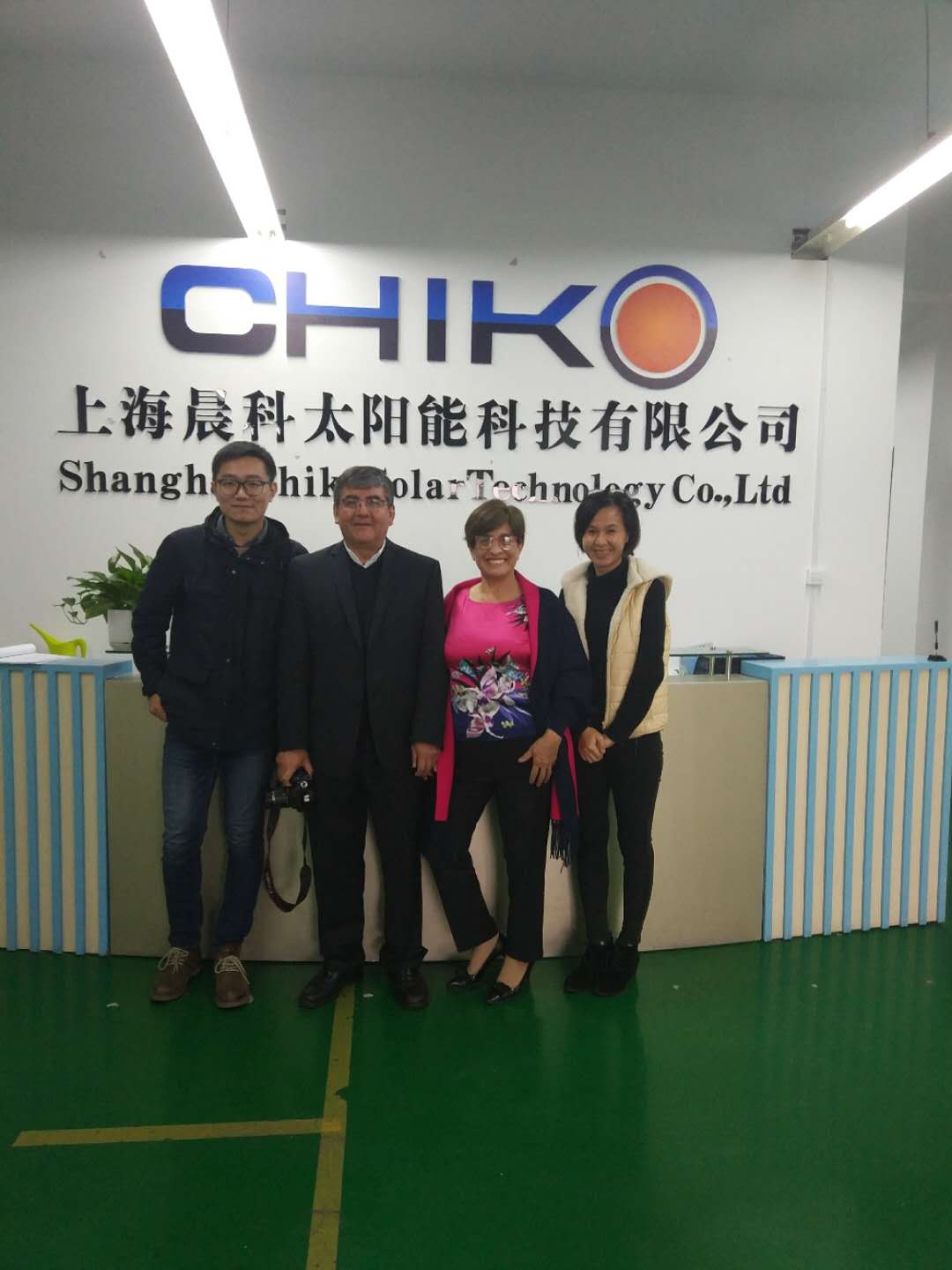 Chiko solar welcome all customers to the company field trips and visits, and also warmly welcome to call the hotline (86) 021 -59972267 to consulting products and discuss business cooperation.
Above news from CHIKO Sales & Marketing department
Add: No 680 Xingwen Rd. Jiading dist. Shanghai 201801 China
Phone: +86(21) 59972267 59973712 59973713--811
Fax : +86 (21)59972938
Email: Chiko@Chikolar.com
Website: http://www.Chikolar.com